Children's House Newsletter, October 2014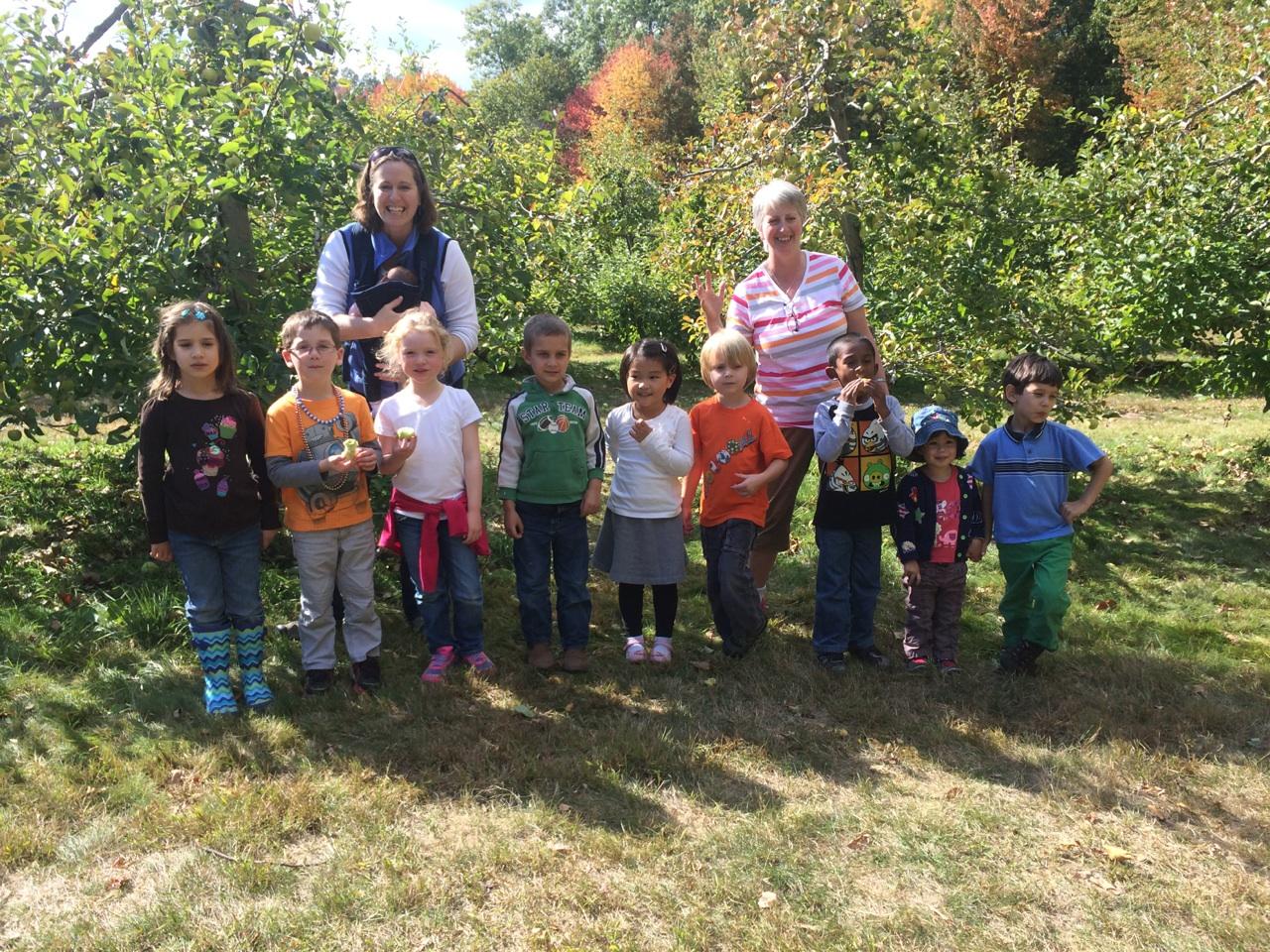 L
et me start by saying what a pleasure it is to have your children in Children's House at CVMS. The first few weeks of school have been very busy ones as we have all been getting to know one another and settling into school routine after a long summer.
Respect, grace and courtesy are our buzz words.We have been working on these aspects of school life through role play, songs,movement, and stories.The kindergarteners have a big part to play as role models and helpers.
We have been working in all areas of the classroom.
In Practical Life the children are honing their skills at carrying trays , cleaning up dry and wet spills, pouring, spooning,threading and twisting. These works help strengthen their hands, aid in fine muscle control and concentration.
In the Math we have been working on learning and writing number along with addition,subtraction, multiplication and division through manipulation of Montessori materials.
The kindergarteners visited Currier Apple Orchard in Merrimack as part of their study of apples. We took the opportunity of using the apples studies to introduce fractions and graphs.
Our science studies have included the need to cover coughs and sneezes, hand washing, apples, leaves and will continue with the parts of trees.
In the language area we have read stories, written stories as a group and performed a play using our own homemade props.
The kindergarteners are making full use of the moveable alphabet. Writing practice in the form of work books,white boards, blackboards and sand, as well as sandpaper letters is taking place daily. We have also discussed homonyms,nouns, verbs and prepositions.
As you can see Children's House is a busy place with more works too numerous in one email to mention. The class is well worth a visit to observe the activities for yourself!